How to Sew a Ms. Bunny Doll
Are you ready to make a Ms. Bunny doll? I'm so excited about this sewing tutorial. I was given a small rabbit doll for Christmas when I was four years old and almost instantly she became my very best friend. It's so exciting to have her back in my arms again. Learn how to sew her body, complete with embroidering her sweet face in this beginner sewing tutorial:
Quick links to learn more:
Ms. Bunny will make a terrific gift for Christmas or a fun project to make and sell at your local art council. Once you get the hang of the pattern, I estimate it will take an hour to make one doll. There are certainly ways to speed the process up, but practice is the #1 key.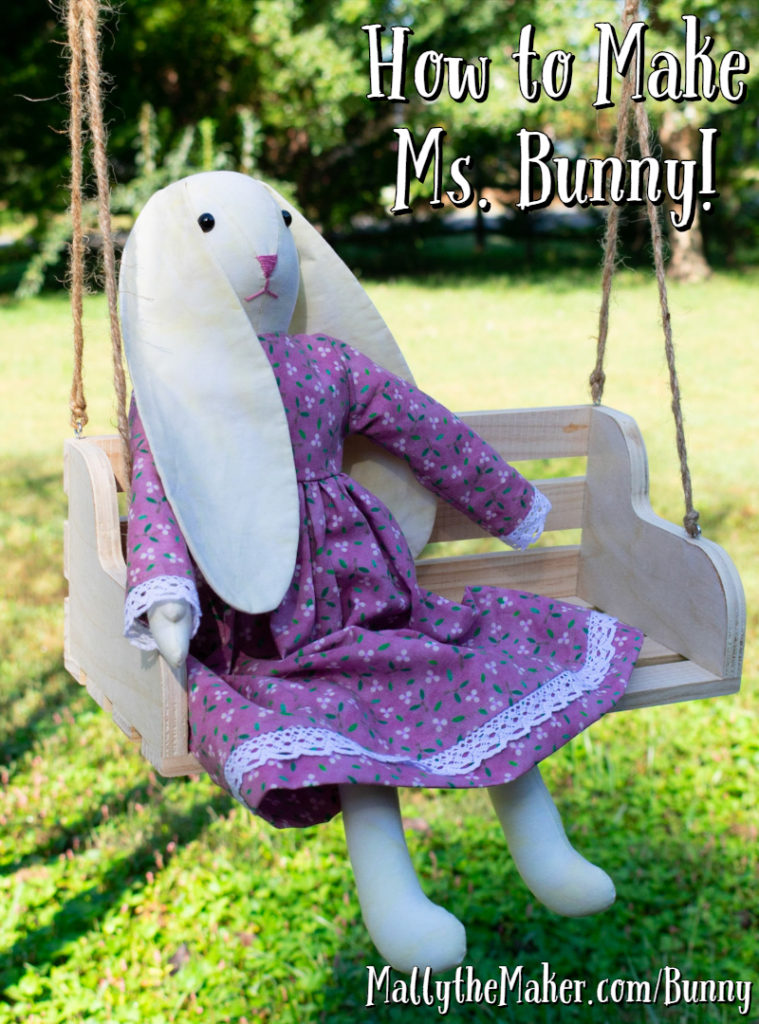 The trickiest seam to stitch is the neck seam attaching the head to the body. Please take the time to baste this seam by hand first. It is especially tricky because the circular opening is almost the same length as a typical patchwork foot. That means you can only take 3-4 stitches at a time before repositioning the fabric.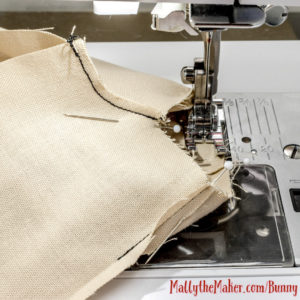 Affiliate – I used safety eyes in this tutorial that I found here on Amazon. These really worked great and will not come off no matter how much they are pulled on.
You can also stitch the eyes with embroidery floss too. I just like the ease of using safey eyes and they really stand out nicely too.
Doll Clothing Tutorials Coming Soon!
Yes, I definitely have more tutorials for Ms. Bunny's basic dress and panties coming soon. It may be a week or two delayed because this Thursday I'm flying to Houston for International Quilt Festival! Come and find me at the Grace Company booth on Thursday the 8th and Friday the 9th.
Let's go sew,
Leah Day
P.S I really want to see your finished Ms. Bunny dolls! Please share a photo in the comments below!