Busy Day Packing Sewing Patterns and Books
Today I officially launched the Mally the Maker book and the Ms. Bunny Sewing Pattern! It was a very busy day signing books and packing orders with Josh and James. Yep, James was out of school today for teacher conferences. I think the teachers like to schedule a day off after Halloween so they don't have to deal with tired, sugar fueled kids!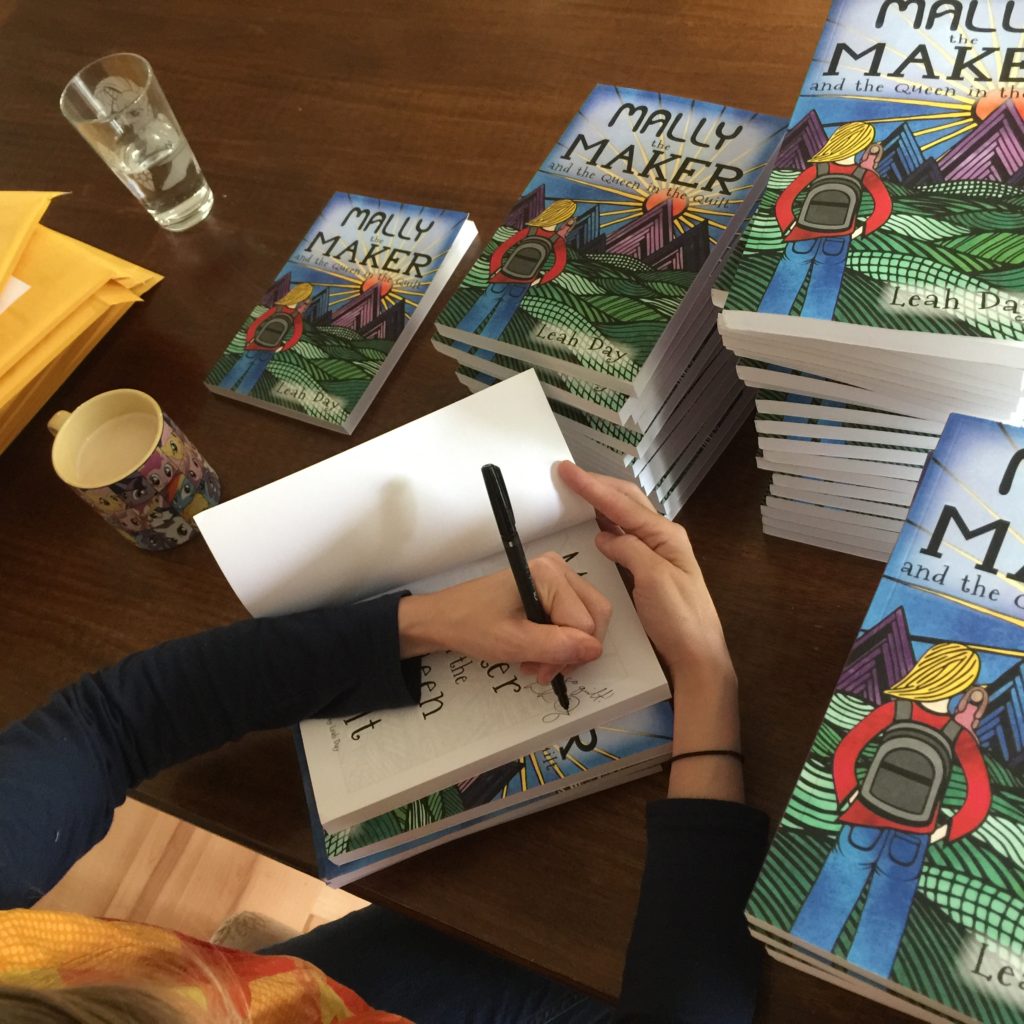 Last night I was putting the finishing touches on the Ms. Bunny sewing pattern cover. This pattern took a lot more time than I expected, but I'm SO pleased and proud of the end result!
The pattern is 9 pages illustrated with 37 black and white, high contrast images. I originally planned to do diagrams, but I soon found it was impossible to incorporate all the details needed for each stage of the piecing process.
Yet again, I have found my effort in learning photography last year has paid off! Not only could I shoot the pictures myself, I edited and learned how to cut out shapes from a background so they stand out even better. All around, this was a wonderful test of my skills and I learned a few new tricks with Adobe Lightroom and Photoshop.
Printing a Sewing Pattern on one BIG Sheet
The Ms. Bunny sewing pattern also comes with full sized pattern templates on a separate page. I'm using PDF Plotting for printing this part of the pattern. This printing service is specifically designed to print sewing patterns on oversized paper. I love that they are located in Virginia which means I only have to wait one day for prints to arrive.
I know I'm chatting a lot here about Ms. Bunny's sewing pattern and not much about Mally the Maker. Trust me, I LOVE this book! I'm so pleased with the cover art and illustrations for each chapter. Keep in mind, I finished Mally Book 1 more than a month ago and, as I said, Ms. Bunny's cover art was still being edited last night.
I definitely want to design more doll patterns, but right now I'm feeling a little itch behind my shoulder blades. What is that? Oh, it's a new Quilt Along that's poking at me to get a move on! More details on our project for 2019 coming soon!
Let's go quilt,
Leah Day