Curvy Corner to Corner Quilting with Rulers
I've pinned a new quilt to my longarm today and decided to quilt it with simple corner to corner quilting with rulers. Learn how to quilt using the piecing and the Mini Slide ruler as a guide in this new Frame Quilting Friday tutorial:
Quick links to the tools and supplies mentioned in this quilting tutorial:
Quilting from Corner to Corner or Point to Point
This is super simple style of quilting that's guided by the seamlines or marked points on your quilt. In this case, I'm quilting soft curving lines from corner to corner around 5-inch quilt squares. It was very simple to position the ruler and stitch the curving lines using the Mini Slide Quilting Ruler.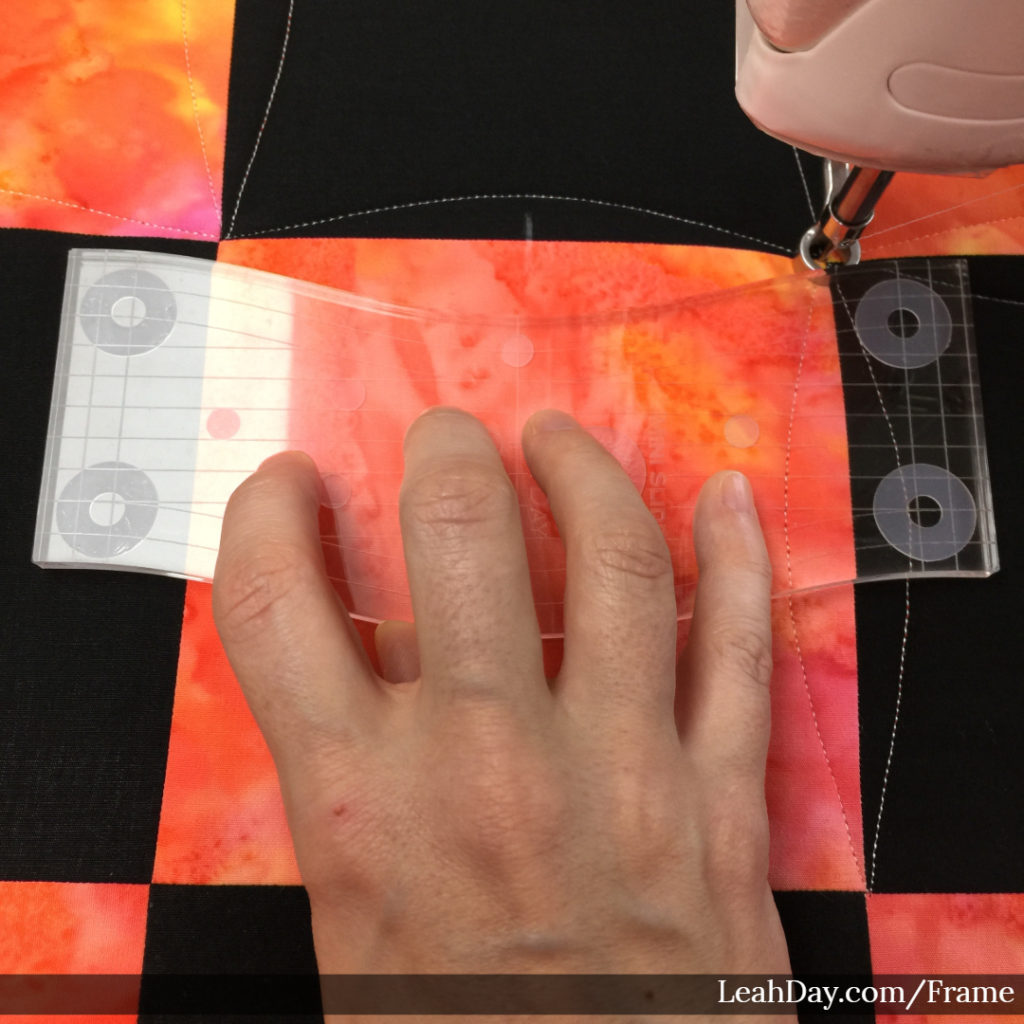 The trickiest part was positioning the ruler so the needle hit the exact right spot in the corners of the blocks. I have to constantly remind myself to position the ruler ¼-inch from the point I want to hit.
Quilting from Corner to Corner Efficiently
To plan your quilting path, first trace the design with your finger. The first line of quilting I made across the quilt wasn't very efficient. I had to backtrack along the top edge with every square I stitched.
When I started the second line of quilting, I planned the path to better and did not have to do any backtracking. Take a little time to plan your design and I promise it will feel easier and flow faster through the quilt then if you just try to jump in and wing it.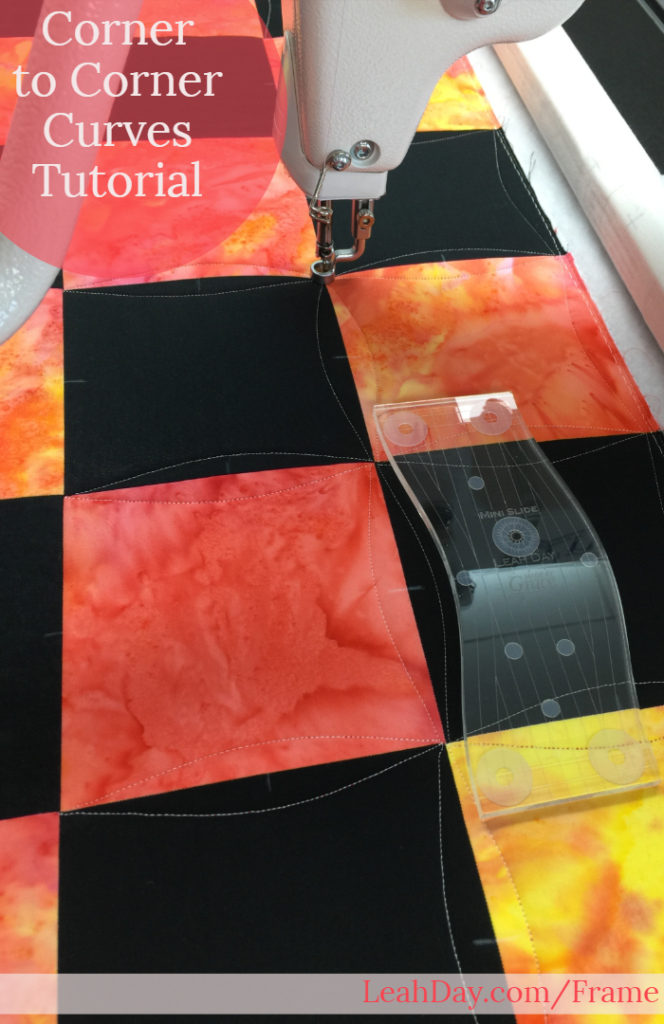 The Mini Slide ruler was a great choice for this size of square because the curve is very gentle and fits nicely in a 5-inch square. The Super Slide Ruler would be a great choice for quilts pieced with larger squares.
Click Here to find both rulers, along with the Slice for quilting straight lines in the Basic Ruler Set.
Let's go quilt,
Leah Day